RECORDED COURSE
  3 sessions x 2 hours each

Master of Psychology
Training:
St. Petersburg Institute of Psychology and Acmeology, qualification: psychologist, psychology lecturer.
Training of coaches at the St. Petersburg Instructor School at the Humanitarian Technology Center "Soul" 2010 – 2011.
Training "The basics of psychological correction of eating disorders by the method "Doctor Bormental" at the International Medical Psyc
hological Association "Doctor Bormental" 2013.
Training of coaches of "The Scralet sails" at Larisa Renar's "Academy of Private Life" 2014.
Training "Mandala" method in psychological practice", Institute of Practical Psychology 2014.
The first course of Feminine Power Circle
The perfect woman – this is the woman who knows how to be a nice and tender girl, passionate and sexual lover, brave and independent queen, and caring and loving mother and wife. Those women are always the ones chosen from men.
Do you want to know how to develop your femininity?
Learn how to be a happy and perfect woman! Change but stay true to yourself and your nature
WHO IS IT FOR?
For women who:
► Feel suppressed and irritable;
► Feel unhappy in their personal life and are not capable of building a harmonious relationship
► For women who have forgotten about themselves in the hasty and dynamic lifestyle giving all their time to the man, children, and parents
► For workaholics who spend too much time at work.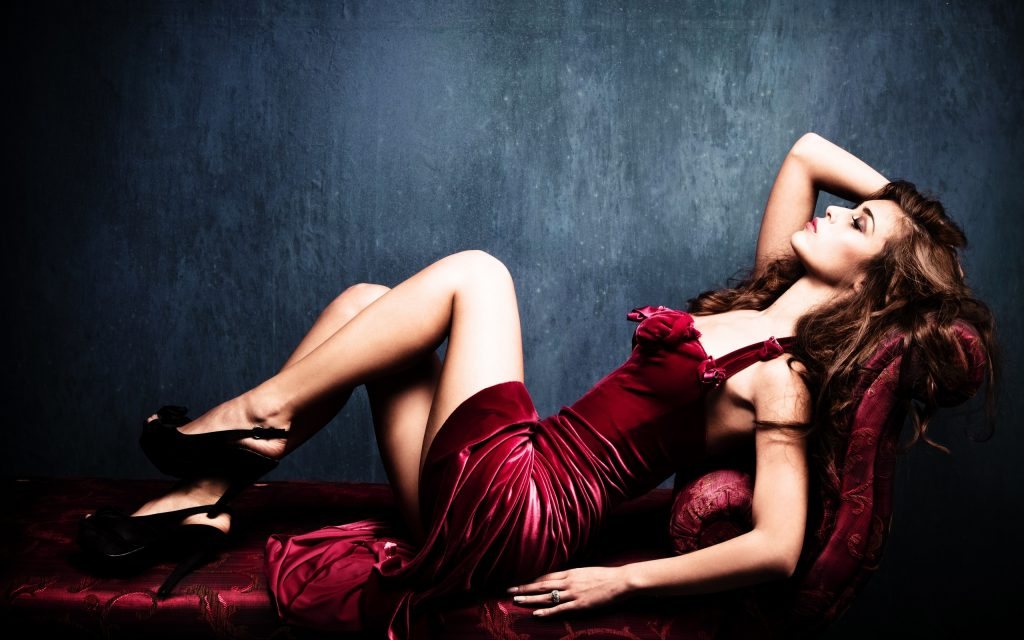 WHAT DOES IT INCLUDE?
► Psychological skills, which will help you to dig deep into yourself, to discover and overcome your blockages and psychological problems.
► Guidelines for getting into the feminine energy and immersion in the depths of the female body.
► Practices and meditations for cleansing from negative emotions and gaining femininity.
► Methods that will help you discover which of the qualities of the real woman you need to develop.
WHAT WILL YOU LEARN?
► To reveal the secrets about the real feminine qualities and which ones you need to develop in yourself. You will balance the masculine and feminine in yourself
► You will part with negative and destructive emotions. You will discover your inner qualities, which will help you reveal your inner femininity and beauty.
► During this training you will learn effective practices, exercises, and meditations, you will be filled with feminine energy, rediscover yourself, radically change your outlook about femininity and your life.
► By going through this training, you will discover the nature of your femininity, you will balance the masculine and feminine principles in you, you will overcome the tension destroying your feminine energy, you will start living a full and precious life.
Find your inner beauty and show it to the world around you!
The Femininity Nature training is your unique opportunity to start living in peace and harmony with yourself, to find your inner balance and femininity. The feminine woman is soft, but strong, wise, at the same time nice, gracious, and sustainable. She can get hers staying true to herself. Such a woman is able to attract a strong and decent man.
Price – Full marathon (6 hours) – discounted from
"For me, the Femininity Nature was a beautiful gift from me to me. A wonderful experience with the delightful Nina, the synergy, which revealed a lot of joy, ease, and abundance for me! Thanks!" – Denitsa A.
"To put in a single world I am amazed, both from the course and from the host. In the beginning, I felt uncomfortable, due to the fact that I had lost the woman in myself the last months. I had the feeling that I was the only man in the group. At the end of the course, I had answers to some questions, for which I had to dig deep. I felt light and the woman in me started to raise her head more confidently." – Anna A.
For information and registrations contact:
 Stefka Mileva | stefka@natalia.bg